Staff
Anne Marshall – Senior Staff Fiduciary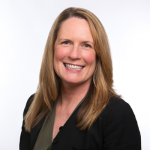 Anne works directly with trust beneficiaries managing projects central to trust administration. She oversees staff to ensure trust administration goes smoothly, providing families with confidence and peace of mind. Anne often collaborates with other Trust Matters team members by sharing ideas and experience to resolve challenging trust administration issues.
Anne earned a J.D. from the University of San Francisco School of Law and has been a member of the State Bar of California since 1994. Anne previously worked in the Hayward City Attorney's Office where she was responsible for planning and code enforcement matters and administered the City's Rent Control Program. She also worked on children's environmental health issues for the State of California before joining Trust Matters in 2012.

Bobbi Herrington – Staff Fiduciary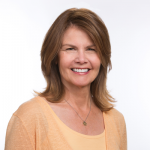 Bobbi handles client trust accounting and assists with annual tax returns for the many trusts administered by Trust Matters. She also oversees purchasing insurance to protect client assets. Bobbi's 30 years of insurance industry and human resources experience make her a valuable asset in solving problems for our company and our clients.
Bobbi earned a Bachelor's degree from John Carroll University in Cleveland, Ohio and became a licensed fiduciary in 2018. She previously worked for CSAA, a AAA insurer, for 10 years and Progressive Insurance for 20 years. Bobbi joined Trust Matters in 2017.

Lisa Ely – Senior Accounting Specialist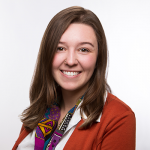 Lisa brings attention to detail and organizing talent to the many things she is responsible for at Trust Matters. Since joining the team in 2016, she has handled all aspects of client bookkeeping and records management for our client trusts. She has developed in-depth knowledge about the financial aspects of trust administration. Lisa also provides IT support to the Trust Matters team and helps with project management related to the maintenance of trust properties.
Lisa is pursuing a Bachelor's degree in Accounting.  Previously, she worked in customer relations for local restaurants, where she polished her natural inclination to deliver excellent customer service.

Angel Jauregui – Accounting Specialist/Client Liaison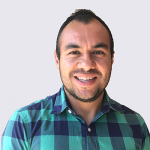 Angel administers daily financial transactions for the trusts administered by Trust Matters. His skill in financial analytics is of great value to the team and our clients.
Angel has extensive experience in food-related businesses, where he honed the administrative and project management skills he uses to benefit our clients. Angel joined Trust Matters in 2019 and is currently pursuing a degree in International Business.

Evi N'Diaye – Accounting Specialist/Client Liaison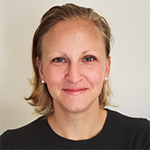 Evi is dedicated to the efficient support of her assigned clients. She makes sure that bills are paid timely and records are kept current, monitors cash flow, and coordinates services provided to trust beneficiaries by third-party vendors. Evi brings a wonderful blend of problem-solving skills, tenacity and creativity to her work at Trust Matters.
Evi joined our team in 2019 and has an engineering degree from Brandenburg University in Germany.

Jamie Pehanick – Client Liaison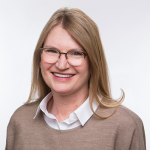 Jamie is dedicated to client support with a focus on care management matters. She skillfully brings her calm demeanor and persistence to resolving complex client issues.
In her prior career, Jamie worked with companies involved in improving patient health literacy and outcomes.  She earned a Bachelor's degree from California State University, Chico and joined Trust Matters in 2018.

Patrick Monette – Bookkeeper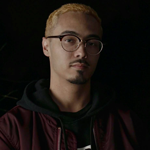 Patrick manages bill payment and record-keeping for many of our trust clients. He brings a cheerful and methodical approach to his work using skills acquired from multiple previous customer service-oriented jobs.
Patrick joined our team in 2020. He has a passionate interest in music and is pursuing a business degree at San Francisco State University.
Julian Solano – IT Support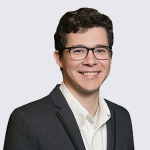 Julian works part-time helping Lisa provide IT support. Julian also helps with special projects that support staff. His creativity and attention to detail are appreciated by the Trust Matters team.
Julian is a recent graduate of San Jose State University where he majored in history. Julian joined Trust Matters in 2019.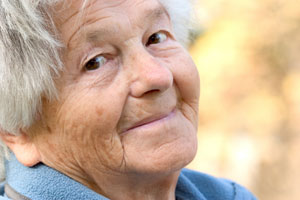 "Alan's education and history – including the fact that he graduated from law school and has a lifetime of business experience as a CFO – distinguish him from other fiduciaries. Also, he can work with complex technical problems and has great forensic skills."

- Estates & Trusts Attorney, Alameda County